Welcome to the Orenchi no Furo Jijou Wiki

This wiki is dedicated to everything related to the anime series Orenchi no Furo Jijou, that anyone can edit. Please help by editing or adding articles and lessening the stubs. We currently have 615 edits to 26 articles and 59 images on this wiki.



Navigation
Anime Preview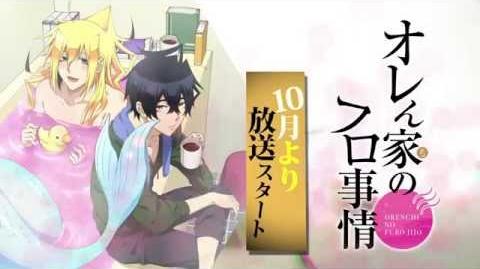 Story
Tatsumi is a high school boy who lives by himself. However, a devastatingly handsome merman named Wakasa moves into the bathtub in Tatsumi's home. Wakasa is a bit self-centered but cute, while Tatsumi is cool but a busybody.
Affiliations
Want to become an affiliate of this wikia? Please contact me.
Ad blocker interference detected!
Wikia is a free-to-use site that makes money from advertising. We have a modified experience for viewers using ad blockers

Wikia is not accessible if you've made further modifications. Remove the custom ad blocker rule(s) and the page will load as expected.